we were the rookers!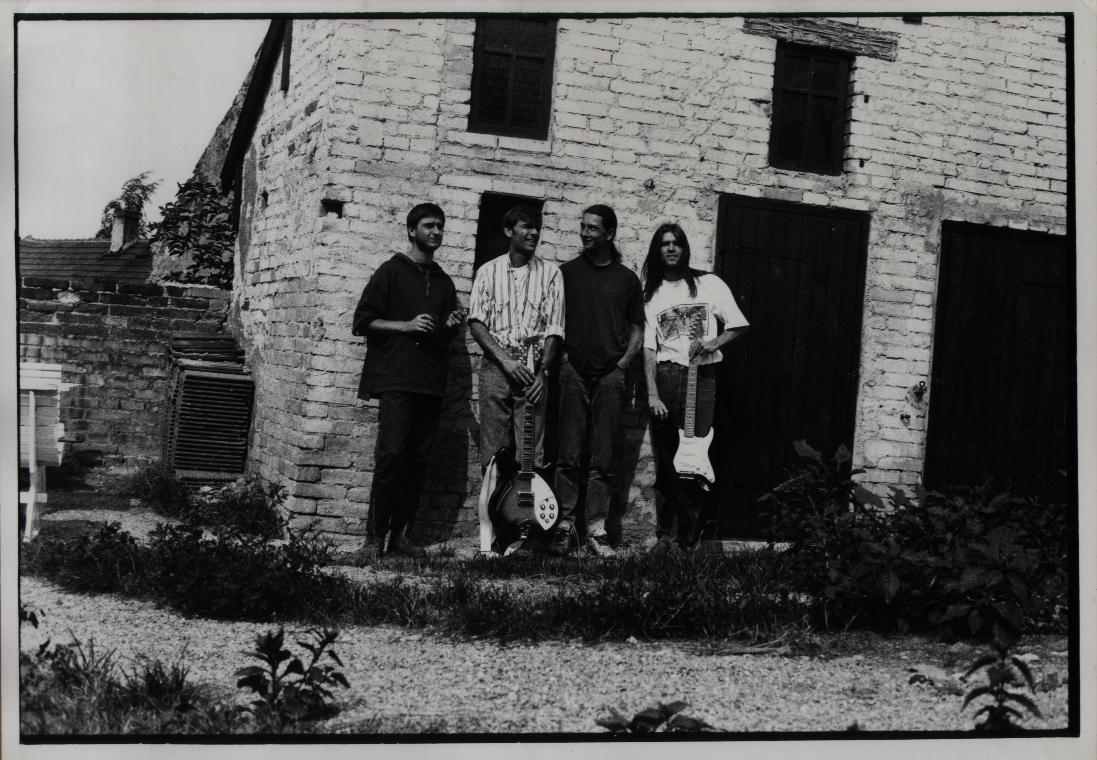 so here you go - blast from my past. some people are afraid of their past. well, not me. during many years of playing with the bands anything from some rock'a'billy to folk songs in pubs of good old europe i also managed to put together my own band and record something with them. the name of the band was "the rookers" - taken from anthony burgess clockwork orange novel (with help of my good friend ludva michael bina right before his emigration to usa in 1988). the band had many different players and evolved in quite an act that at the end had some following but than i 've got kids and regular job as director of radio prague and my wild years were almost immediately over. our last two shows with the band were at now defunct 'bunkr' club in prague sometimes at the end of the summer 1995 and later maybe one more at small tiny 'club batallion' festival just a few days after my fist kid was born.

pictures of the band
unfortunatelly there are very few pictures of my band out there - those that i have are right here with legends around: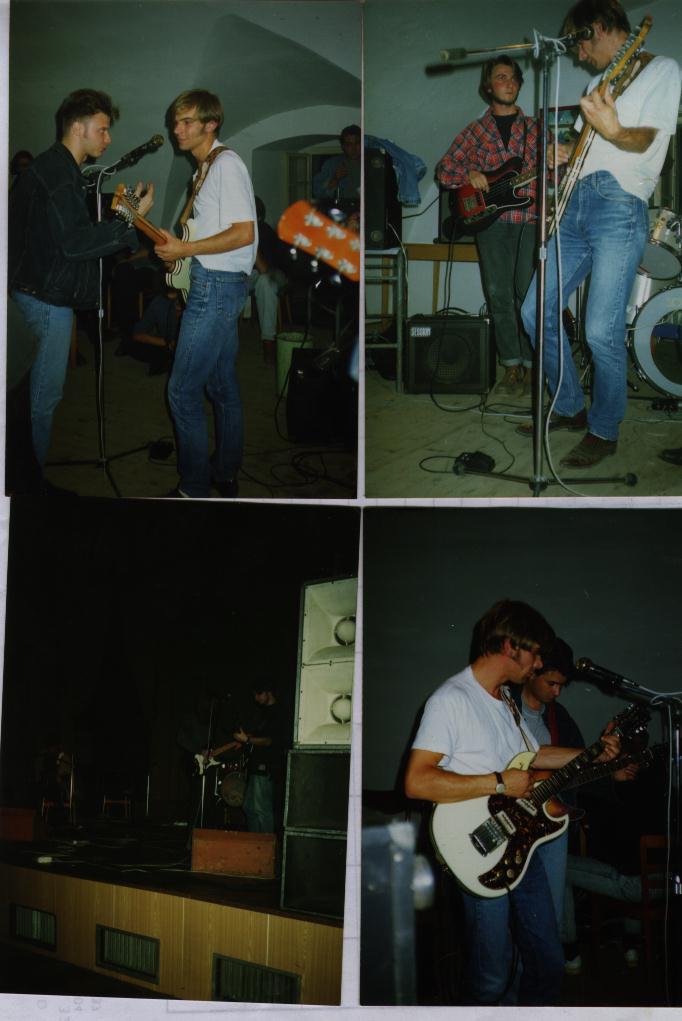 three photos of our first show at vysehrad pub and one extra picture from memorable second podebrady festival where my band just lost our drum operator and band fireman in one person but just found new guitar player.

sometimes right after the departure of two memebers of my band - lead guitar player vladimir valenta (now known as dylan st.germain) and our erratic drum operator stepan (i can't recall his second name and i don't know his wherabouts) i landed a job as a reporter of radio prague and found new guitarplayer martin sebek hiding behind huge studer mixing console there. during those next couple weeks we were looking for a drummer. martin went to some pub one day and found ales kyhos. the rookers were complete once again.

never ending saga of looking for yet another new rehearsal space ended when i rented this old countryhouse between prague and city of kladno in a village called cerveny ujezd. the village had two! general stores and one pub just behind the pond. total count of the houses there was like 80, i am only guessing. the only problem was getting there and back since it was quite a remote location. we spent couple months there and we rehearsed core of our show there. we took some pictures too since martin got himself brand new toy - a camera.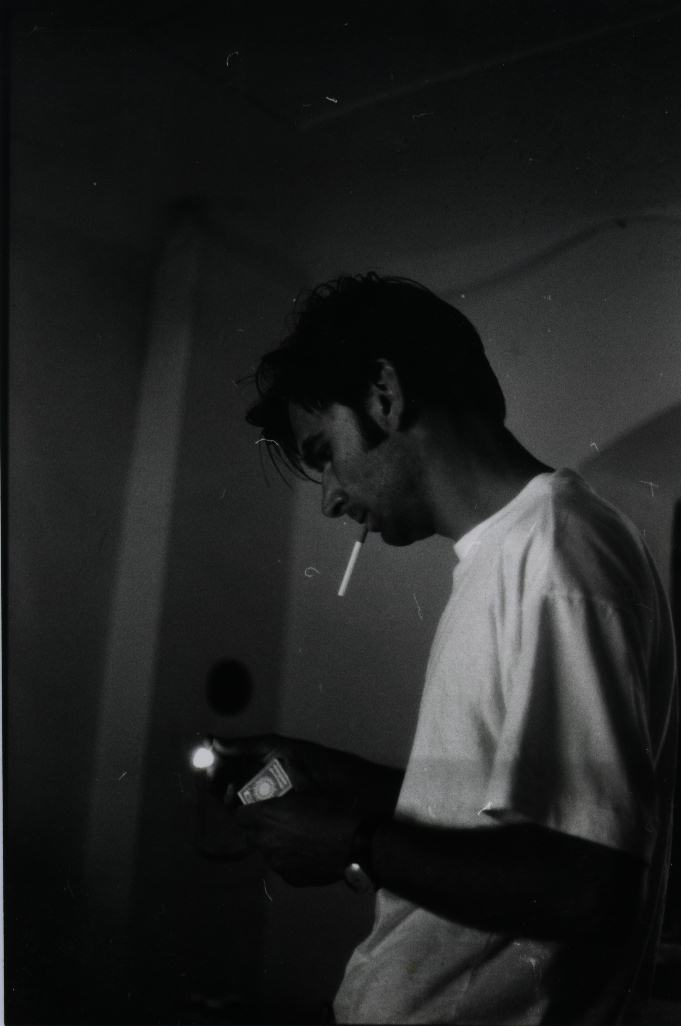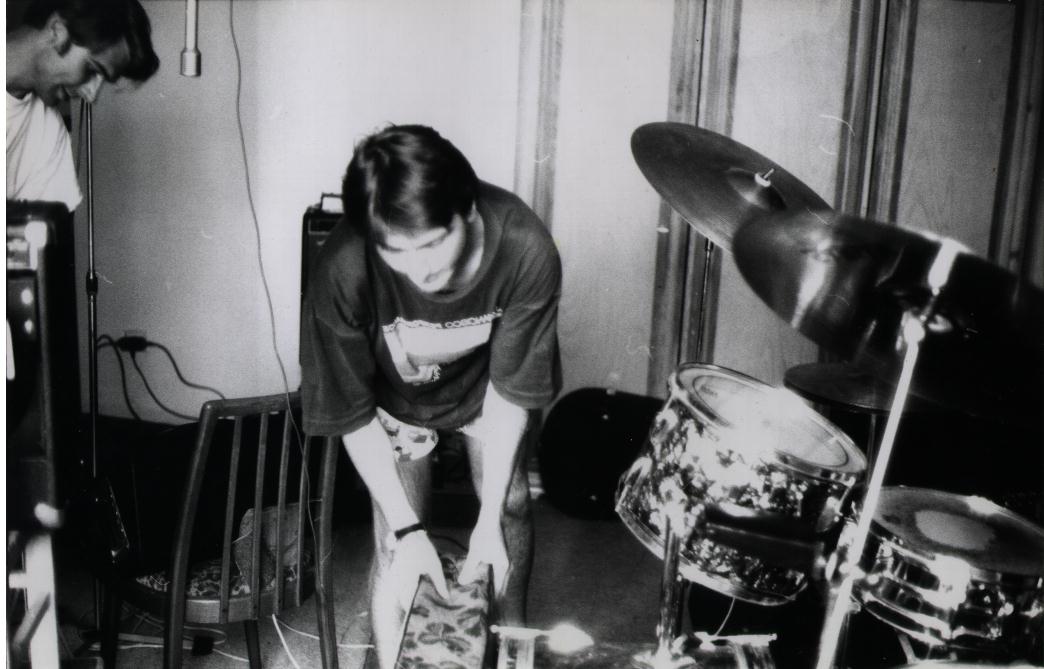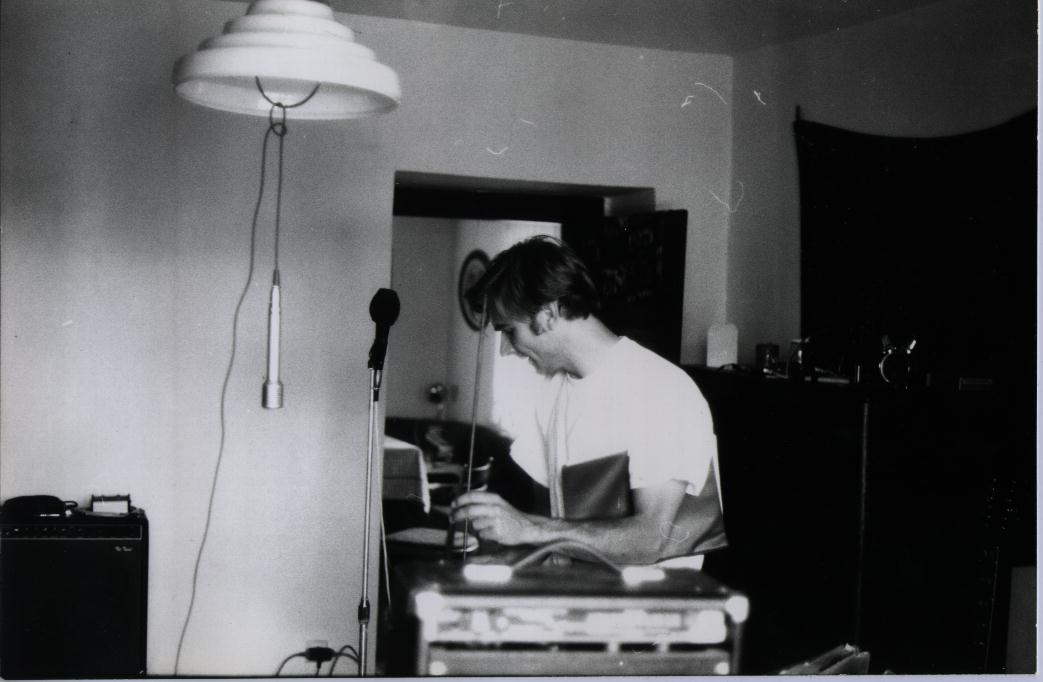 and one more taken in the morning after visiting local pub just the last night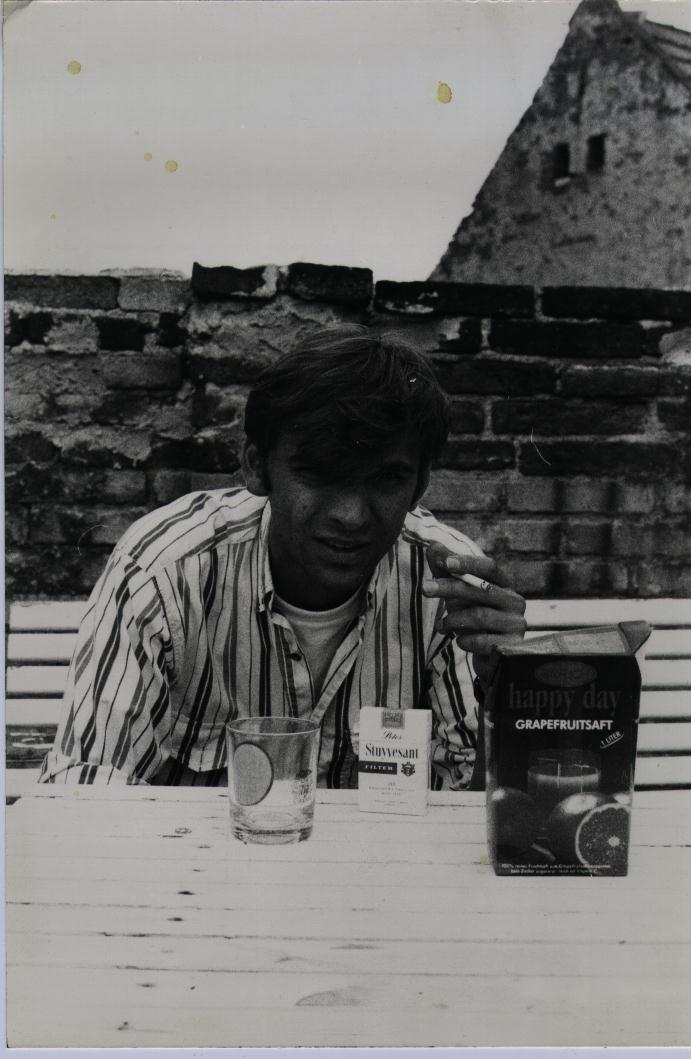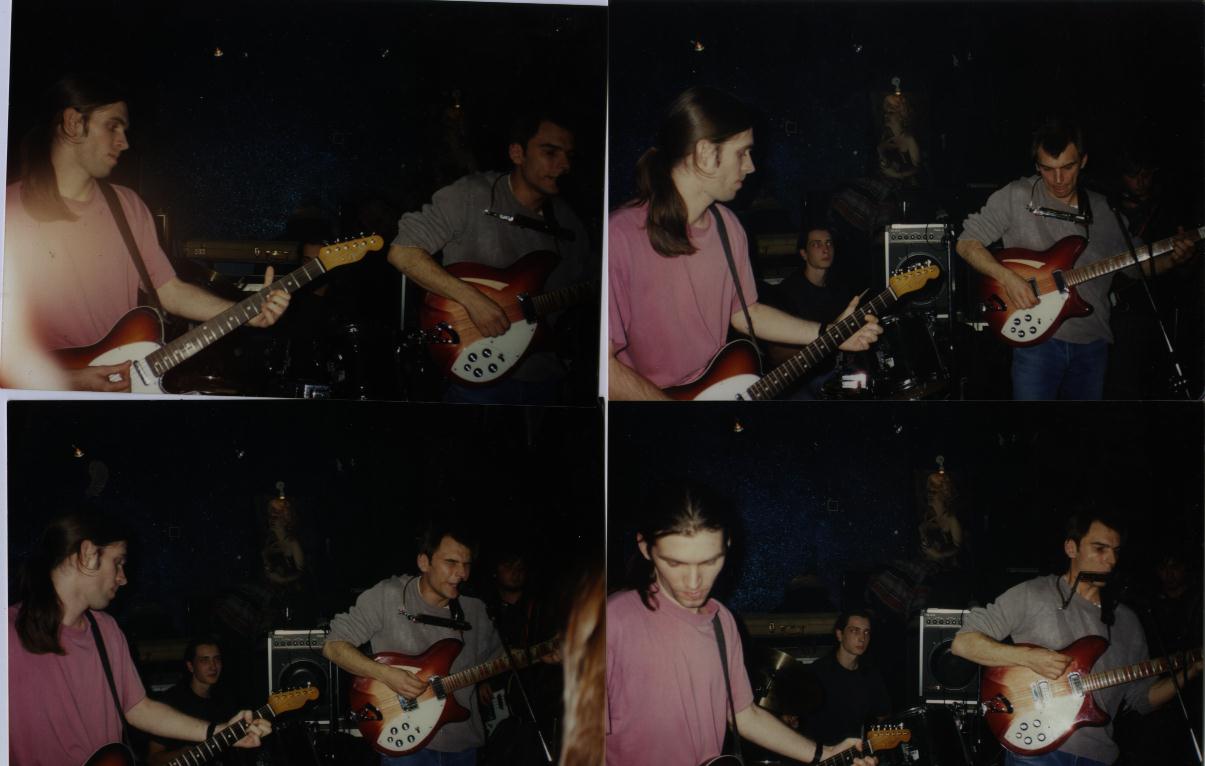 these are the only four pictures from our last -sadly absolutely last- show at batallion club downtown prague.

if you out there -anybody- have some pictures of my band please let me know. i'd love to have some more of them.


records:

making living as a musician over there in the czech republic is exactly same crazy idea that it is here in the usa. the only bigger problem than the people here have with it is that the market there is much much smaller and the clubs are fewer. that couldn't stop us. anyway, we did untitled (i call it 'songs from ujezd sessions') never officially printed cd that is still circulating out there.

once there was a rock club 'ujezd' later called 'borat' and later 'ujezd' again. there was a beer pub in the cellar, a small stage on the first floor, and a bar on the second floor and a studio on the third floor. all the neighbours hated it. and i mean hated it - a lot. so now there is 'semi_irish bar/pub' and the music is gone. why am i talking about it? ujezd/borat club_pub_studio was our home for a long time. i think there was one year that i spent more time there than anywhere else.

in good tradition of four piece guitar bands we did two short semi-life sessions in that studio "na ujezde" during the end of 1993 and early in 1994. the studio had old 8 track reel-to-reel and very few things to use but hey it was enough for us. we recorded and mixed nine songs in four days with the help of a friend and technician daniel lundak (nicknamed by us 'brutor') who recorded everything in his very simple way while swearing at the 'ambient mic_ing' fashion in the recording industry. later during the mixing itself he added just a bit of compression. there are very few overdubs there. and we were done. so here they are - our songs for the first time in mp3 format.

before going on here, we have to stop for a second: you can play these songs at home or at work or simply for your own pleasure anywhere you like and wish but absolutely not for any and i mean any public performance or other comercial use including sampling, remixing and any other processing without written permission from all of us. all of the tracks were produced by me from my personal hard earned money so i am sorry but i have to express the fact that these songs and none of their parts are in public domain so if you want to do something with them beside personal pleasure of listening you need to contact me first and upfront.

songs on the tracks 1,2,3,4,5,6,8,9 were writen by me - dusan palka between 1989-1993
song on the track 7 was written by me and peter smetana - our bassplayer - in the pub 'na orechovce' in 1991 between two beers and shot of strong rum on the napkin with a pen we got from the tap person.

click that blurry telecaster player of me to play a song - any and all the songs - one by one: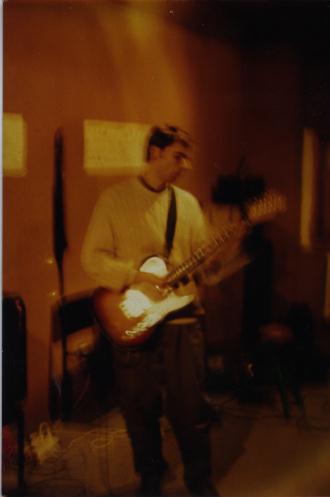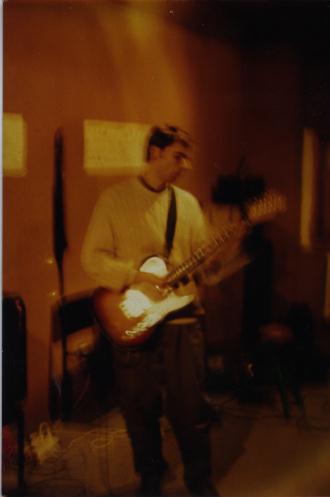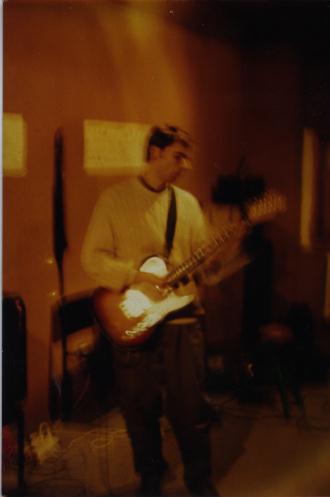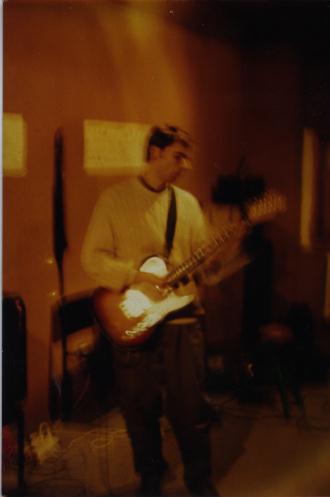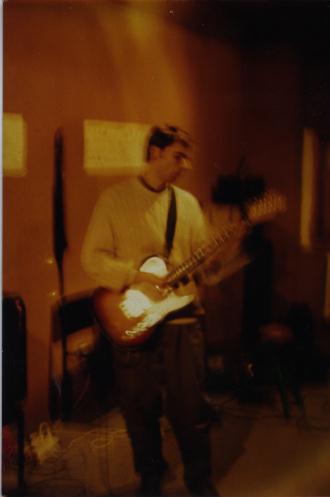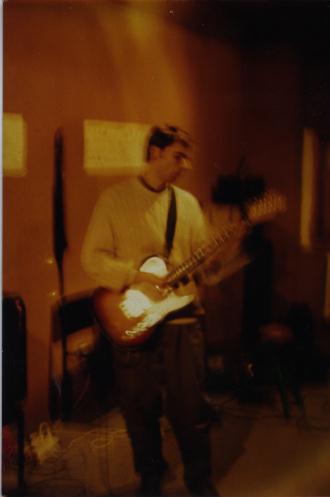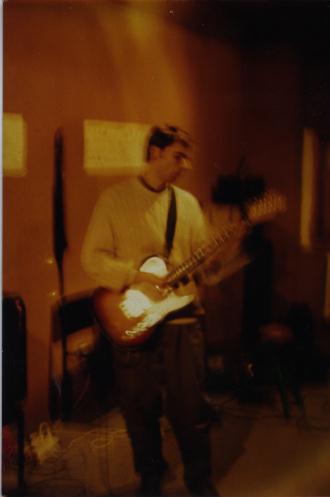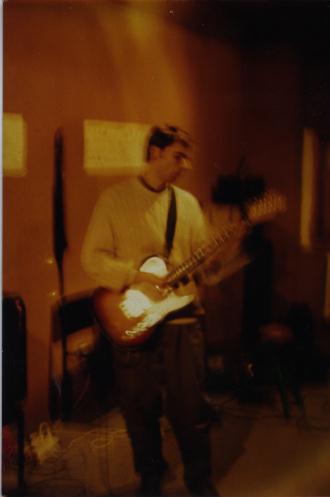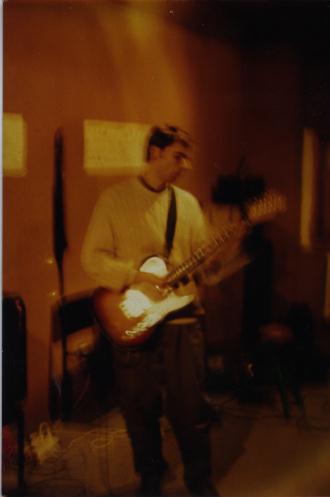 video:
later we did video for one of the songs with our friend martin cihak (now teacher of film and tv school of academy of performing arts in prague) - the total bugdet was something like $400 and i paid for it entirely out of my pocket! just imagine how much money was that in the postcommunist economy! pcha! i can only laugh now when i see american bands spending 1/2 a million bucks on some bad short movie done in the dry river bed in los angeles. i wil try to put it here eventually too since that's the only known video we did. it will be here as soon as i pull it from my vcr - so couple days i guess before i find the right cable. (10 years later it is still on the vcr tape) :-)

so what's up with the rookers today? :

the last and the most unforgetable constelation there was was:

-me (dusan palka) - lead and rhythm guitar, singer and a harp player - lived in california with my wife and three kids surrounded by top snoots of santa monica mankind. later on i lived in buffalo then went back to prague for 7 years build another band there and now i am back in buffalo

-martin sebek - lead/rhytm guitars - is still working for radio prague over there in czech republic and bringing up his 2 kids

-peter smetana - our bassplayer - is living in a small town of litomerice north of prague with his growing family and as far as i can tell he is not supporting his drinking habits anymore but became a woodsmen a lumberjack a camping affcionado and some kind of nature nut altogether. he dresses up in old army outfits and kemps out in the woods.

-whereabouts of ales kyhos - our brilliant drummer - are known now, he is living in prague and plays with band 'certi ve stodole' (the devils in the barn)

and of course how could i not mention our ever faithfull helping hand vratislav plichta who is living in prague and performing his famous pub tricks to the amusement of the people sitting around the same table. when you see him ask him to show his famous "teeth trick" to you and that i (dusan) send ya.
thanks to martin and his camera here's the preview how that trick can go: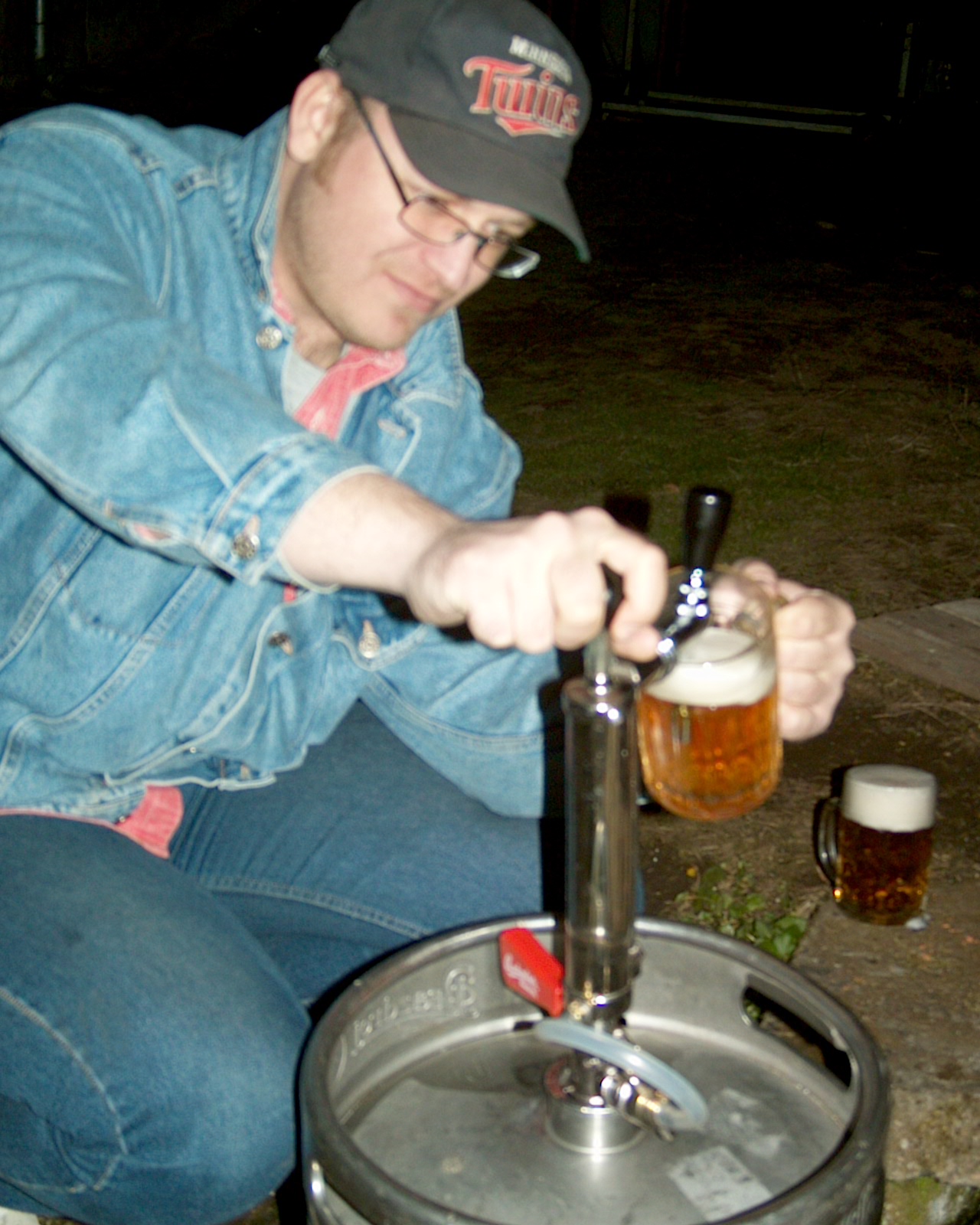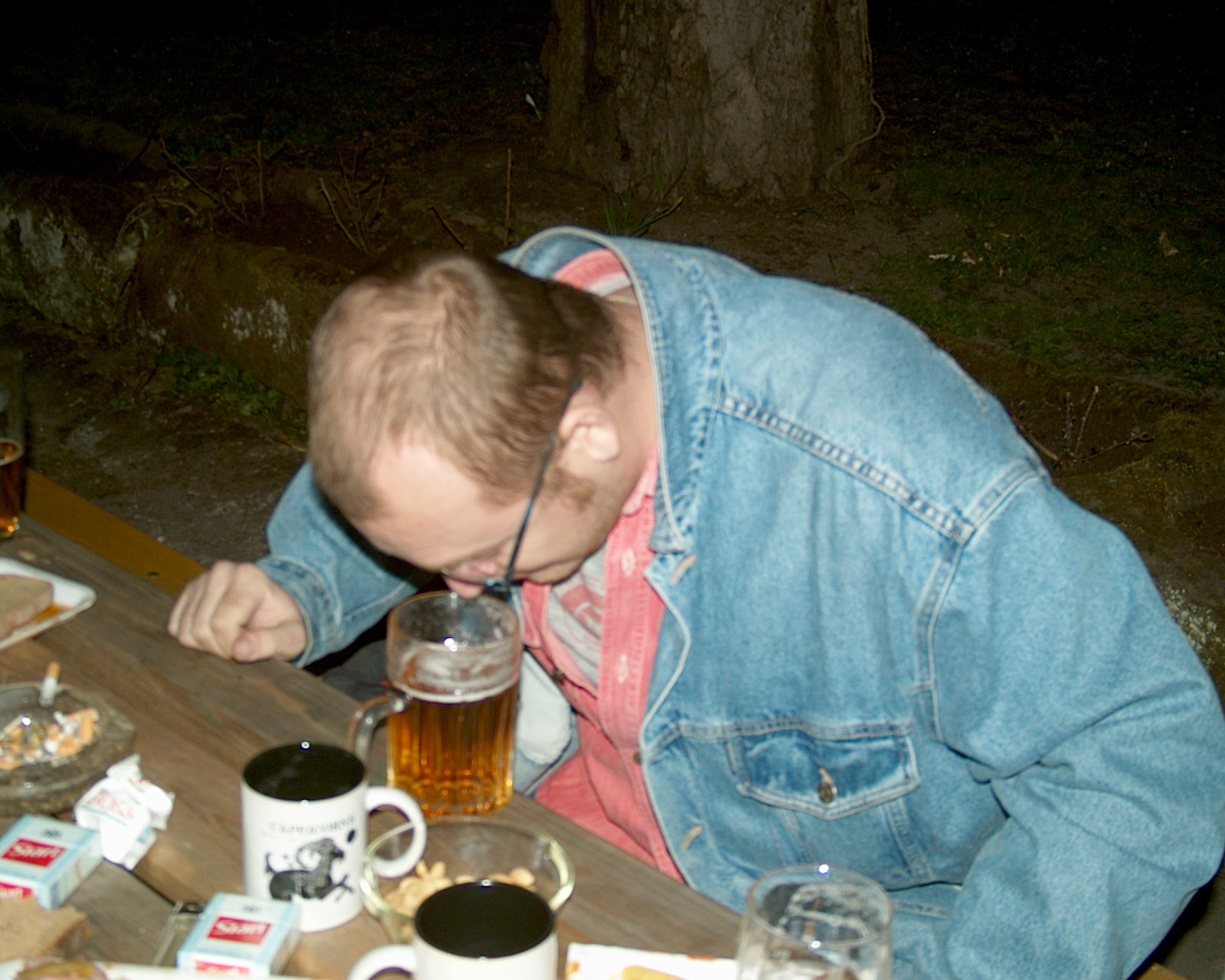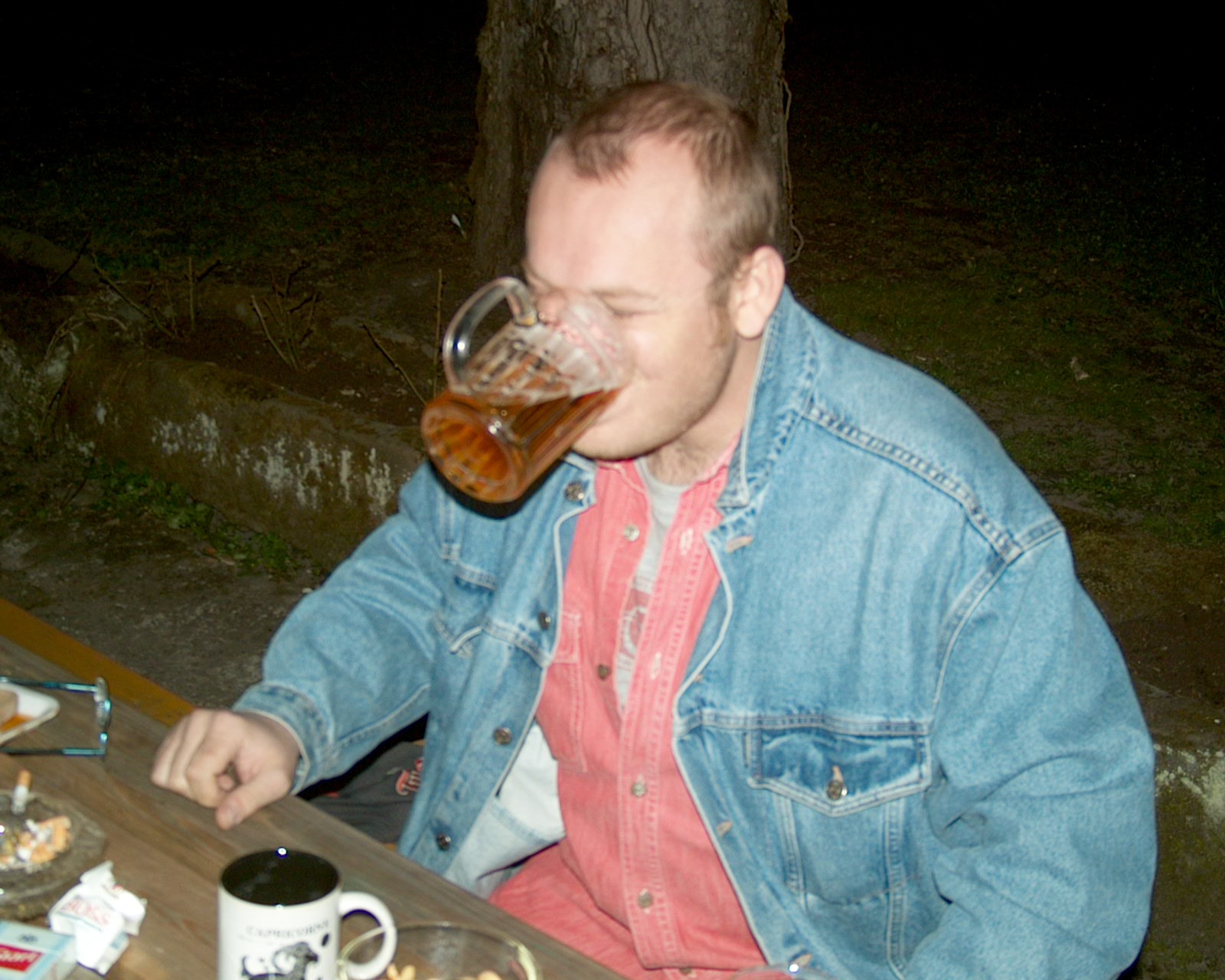 and one last thing to say: i miss you guys all very much!


(c) 1989 -2016 and on palka.com